Christmas Tree Festival 2017
CHRISTMAS TREE FESTIVAL AT THE AVENUE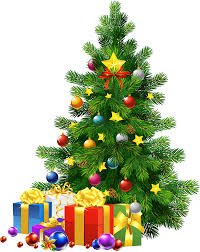 After last years' successful CHRISTMAS TREE FESTIVAL we are planning another one this year and it's not too late to sign up for it. This year it is being held from 8th – 10th December and is again being run by the 7th Brighton Scout Group that meet at the Church. If you are a business, organisation or charity, how do you publicise your activities or services in a very novel way?
By paying £25 to put a tree, either traditional or novel, in the Church, then decorating it in in a way that showcases your details.
Anyone interested in displaying a tree please contact Liz Wakeling 01273 430508 or zi7@sky.com
Last year we had inflated gloves on a tree from Halifax Care, hand printed leaves from Fiveways Play Centre, natural decorations on the Community Garden tree and other great decorated trees including handmade and homemade ones.
Entry to the festival will be by donation and funds raised will be shared by the Church and the Martlets Hospice in Hove. Refreshments will also be available throughout the festival. The weekend will end with a service led by the Salvation Army Band and Songsters at 6.30p.m. on Sunday 10th December and all are welcome.